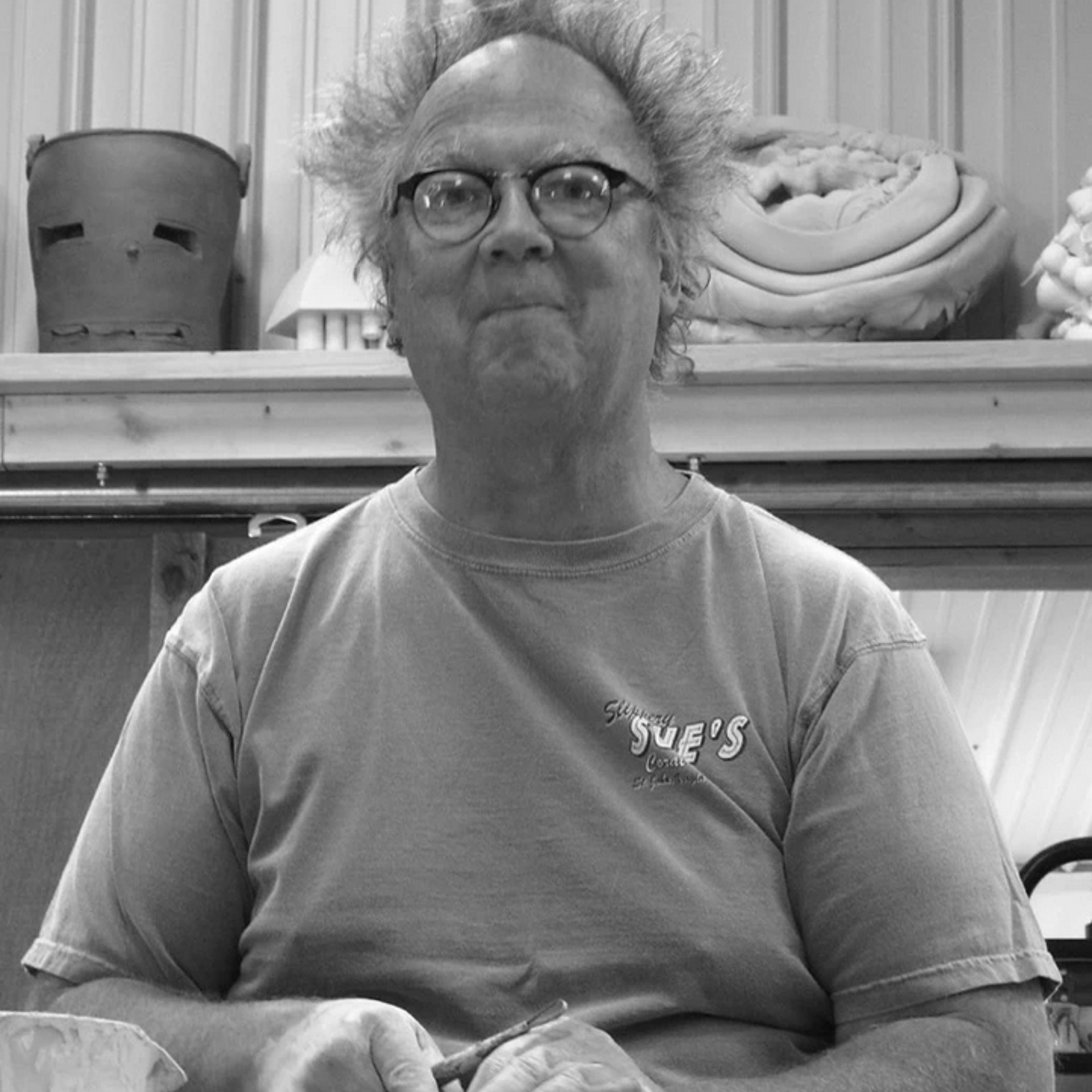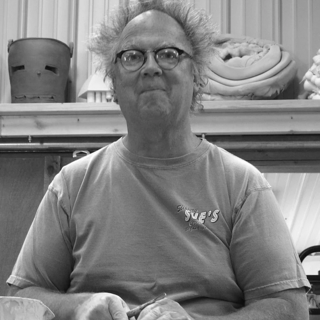 Dan Anderson is currently a full-time studio artist following 32 years of teaching ceramics at Southern Illinois University Edwardsville. He now holds the rank of Professor Emeritus. Anderson received his BS degree in Art Education from the University of Wisconsin-River Falls and his MFA degree in ceramics from Cranbrook Academy of Art, Bloomfield Hills, Michigan. He is a NEA individual artist fellowship recipient and he has been awarded six artist fellowships from the Illinois Arts Council. Dan was a resident artist at the Archie Bray Foundation in Helena, MT. in 1996. Dan was also an Artist Invites Artist short-term resident at Red Lodge Clay Center in 2010, 2012 and 2014 in Montana. Dan's work is in numerous private and public collections throughout the United States and internationally.
"These new pots combine my love of architectural shapes with my fascination for decal illustrations that show you 'how to do' something. I find them a joy to make and when I am finished with the final decal firing…I have to admit, there is nothing like them in the whole wide world."
Click here to view the artist's CV.
Read More