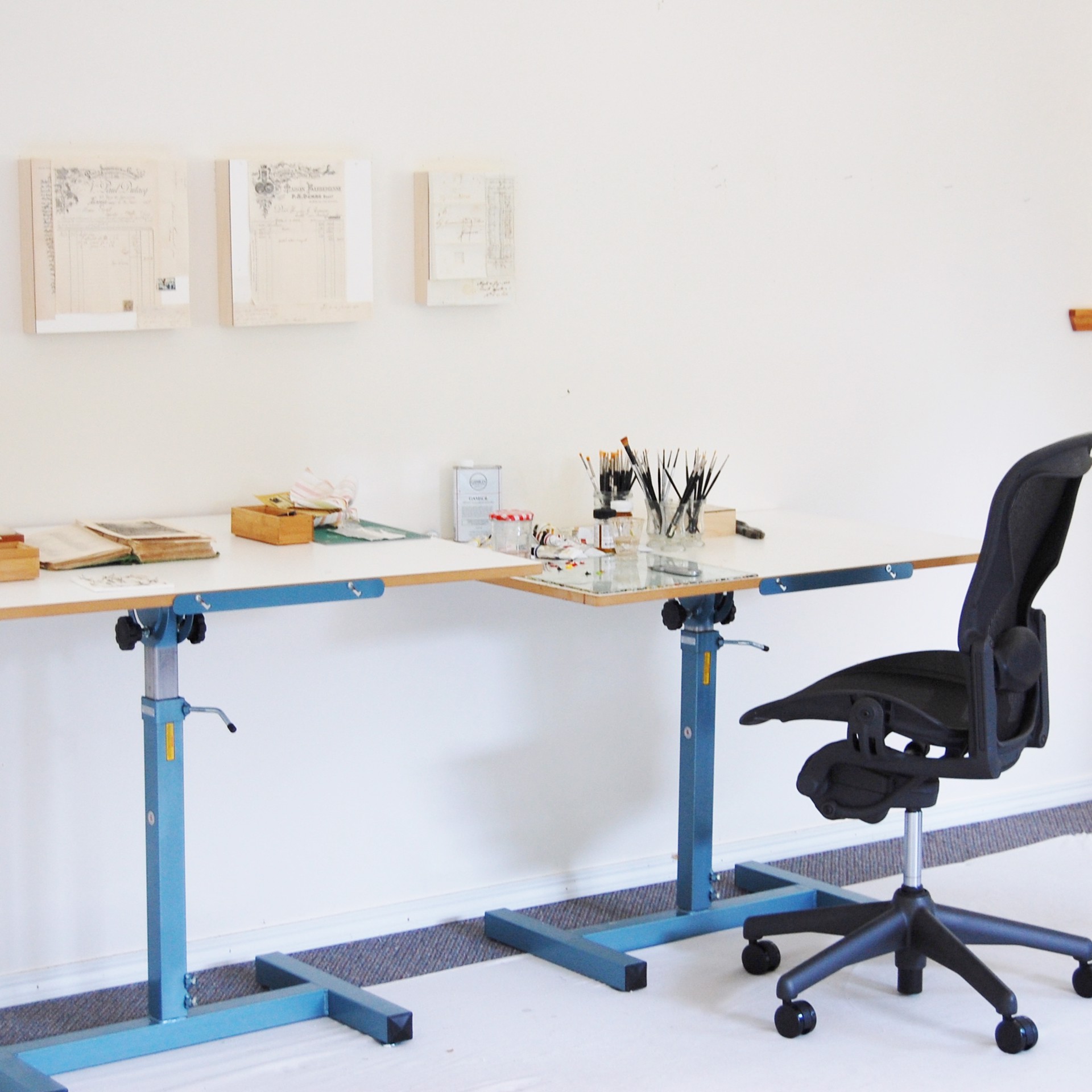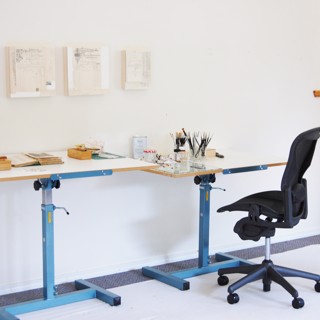 "My studio is full of objects that inspire, piles of old botanical books, dictionaries, and letters to be used in my work. I look at the handwriting, the aged folded lines in the paper and the stamp placed on the page. The old letters will become the background for the piece. The contents and writer's stories are lost, perhaps I am creating their narrative. I glue the original unaltered paper to a wood panel. Looking to stacks of treasured old books and dictionaries, a tiny figure or image is often carefully cut from the pages and added with care.
A signature layer of hot beeswax or encaustic is applied to the surface of the piece, preserving the fragile text beneath. I have been working with beeswax for the past 25 years. It brings the natural world into the studio and provides a luminous surface for the oil painting on top. Walking through our gardens and surrounding forest on Bainbridge Island I find specimens to bring back to the studio to paint.
I combine vintage text, collage, and paint instinctively in the studio. Elements are moved around until they fall together with ease. The resulting painting speaks to a personal relationship with the written word and natural environment. The painting's small scale invites the viewer to step closer bringing their own interpretation to the piece."
-Kenna Moser 2019
Read More