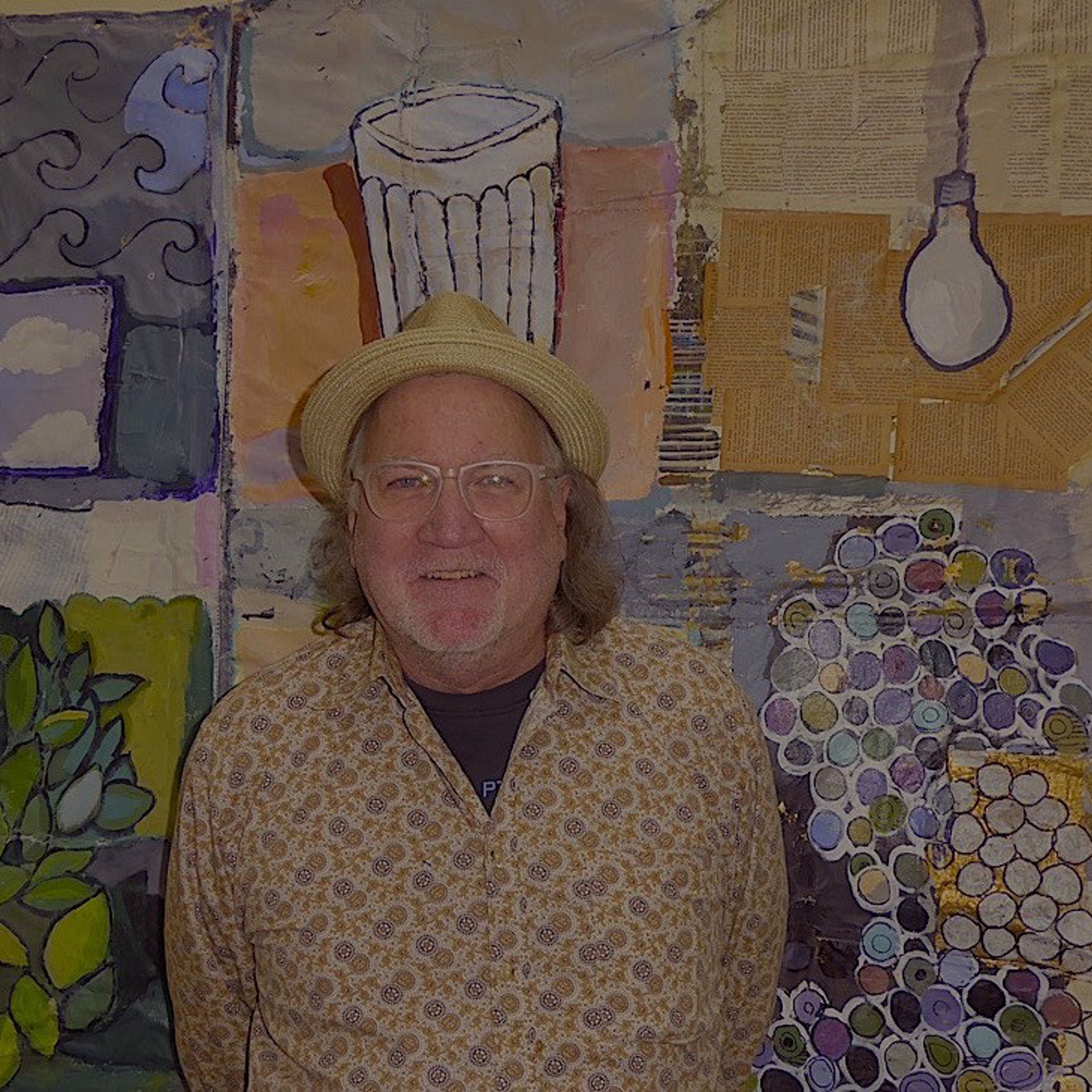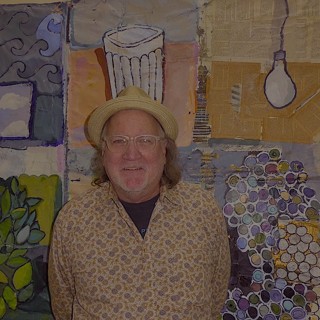 Gary Nisbet was born in California in 1956.
After 2 years at San Francisco State studying film and art, Gary Nisbet joined his father at the Heinsbergen Decorating Company, a Los Angeles firm specializing in mural restorations. Nisbet's experiences there gave him an appreciation of the layers of history as they accrete on an old structure and provided inspiration for his own early paintings centered around the iconography of architecture.
In 1989, Nisbet left Heinsbergen's studio and launched his career as an independent artist. By 1994, his work had moved away from architectural themes and into a more domestic realm reflecting his new status as a husband and father of two children. Raising his children largely in his studio gave Nisbet new interest the tangible comforts of domestic life as subjects worthy of painterly attention. Since then, Nisbet has increasingly incorporated the detritus of everyday day life-- discarded homework pages, bits of fabric, books, labels, packaging, etc-- into his paintings and collages as well, developing an emotionally layered oeuvre that has is both celebratory and nostalgic, pensive and naive.
Read More